Here are some of the most recent books I've read and recommend for my students. They're all available from the public library, but any donations towards getting them into our collection are most welcome! Cover images and descriptions are from Goodreads.
Picture Books
There are so many wonderful things about life, both in good times and in times of struggle. Through the eyes of the world's animals—including elephants, monkeys, whales, and more—Cynthia Rylant offers a moving meditation on finding beauty around us every day and finding strength in adversity. Brendan Wenzel's stunning landscapes and engaging creatures make this an inspiring and intriguing gift for readers of all ages
Turtle has looked everywhere for his favorite book, but it's nowhere to be found! Maybe his book was borrowed by Zebra, Owl, Giraffe, Elephant, or Lion. As Turtle searches, his friends offer to share their own favorite stories, but other books just won't do. Or is it time for Turtle to try something different? A tribute to books, reading, and the joy of sharing stories with others.
Rodney is that kid who just can't sit still. He's inside, but he wants to be outside. Outside is where Rodney always wants to be. Between school and home, there is a park. He knows all about that park. It's that triangle-shaped place with the yellow grass and two benches where grown-ups sit around all day. Besides, his momma said to stay away from that park. When Rodney finally gets a chance to go to a
real
park, with plenty of room to run and climb and shout, and to just
be,
he will never be the same.
See what happens when flipping the page of this gleeful picture book gets you--SPLAT!--a pie in the face, followed by--SQUISH!--an insect sandwich, and--SPLASH!--a deluge of water balloons. Bright colors and appealing visual gags add up to a perfect mess--no cleanup necessary.
Nerdy Birdy and his best friend, Vulture, are very different. Nerdy Birdy loves video games, but Vulture finds them BORING. Vulture loves snacking on dead things, but Nerdy Birdy finds that GROSS. Luckily, you don't have to agree on everything to still be friends.
One day, Nerdy Birdy joins Tweetster, and the friend requests start flying in. Vulture watches as Nerdy Birdy gets swept up in his new friendships, but when she finally gets angry, Nerdy Birdy knows just what to do to make things right.
Middle Grade Novels
JOSEF is a Jewish boy living in 1930s Nazi Germany. With the threat of concentration camps looming, he and his family board a ship bound for the other side of the world . . .
ISABEL is a Cuban girl in 1994. With riots and unrest plaguing her country, she and her family set out on a raft, hoping to find safety in America . . .
MAHMOUD is a Syrian boy in 2015. With his homeland torn apart by violence and destruction, he and his family begin a long trek toward Europe . . .
All three kids go on harrowing journeys in search of refuge. All will face unimaginable dangers -- from drownings to bombings to betrayals. But there is always the hope of
tomorrow
. And although Josef, Isabel, and Mahmoud are separated by continents and decades, their stories will tie together in the end.
When unlucky teacher Ms. Linda LaCrosse wins the lottery, she shares her winnings with her class--giving each student over a BILLION DOLLARS!
You might think this was nice, but it was not. It was a terrible idea! With great money comes horrible allergies, steep taxes, exploding volcanoes, and other problems. As the students of Classroom 13 are about to learn, winning the lottery is
not
always lucky.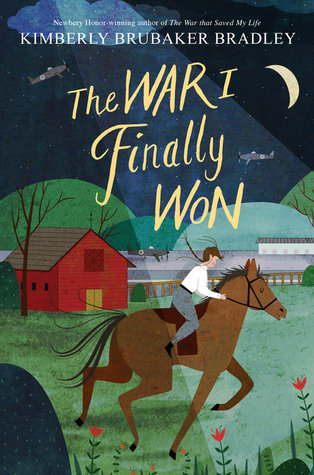 Sequel to "The War That Saved My Life:" World War II continues, and Ada and her brother, Jamie, are living with their loving legal guardian, Susan, in a borrowed cottage on the estate of the formidable Lady Thorton—along with Lady Thorton herself and her daughter, Maggie. Life in the crowded cottage is tense enough, and then, quite suddenly, Ruth, a Jewish girl from Germany, moves in. A German? The occupants of the house are horrified. But other impacts of the war become far more frightening. As death creeps closer to their door, life and morality during wartime grow more complex. Who is Ada now? How can she keep fighting? And who will she struggle to save?
Nonfiction
It's never too early to learn computer coding. With interactive paper engineering,
My First Coding Book
is a playful, hands-on introduction to offline coding and programming that will give young children a head start. Filled with puzzles, mazes, and games to teach the basic concepts of sequences, algorithms, and debugging, this book will help children develop critical thinking, logic, and other skills to cement lifelong computer literacy, which is extremely valuable and sought-after in today's world.
With its unique approach and colorful and creative imagery,
My First Coding Book
makes learning and fun one and the same and will have children playing their way to programming proficiency.