Sadly, I was sick all vacation; I spent a couple of days in bed, and the rest mostly on the couch. But at least I got a lot of reading done! Here are some new books I think students would enjoy. They're available at the public library. All book covers and plot summaries are from
Goodreads
:
Picture books
Before spring comes, the trees are dark sticks, the grass is brown, and the ground is covered in snow. But if you wait, leaves unfurl and flowers blossom, the grass turns green, and the mounds of snow shrink and shrink. Spring brings baby birds, sprouting seeds, rain and mud, and puddles. You can feel it and smell it and hear it—and you can read it!
Bear didn't mean to break a little girl's kite, but she's upset anyway--upset enough to shout "HORRIBLE BEAR!" Bear is indignant. He doesn't think he's horrible! Then Bear gets a trulyHorrible Bear idea. What will he do next? As Bear prepares to live up to his formerly undeserved reputation, the girl makes a mistake of her own, and realizes that maybe--just maybe--Bear isn't as horrible as she had thought.
Younger grades
Waylon has lots of ideas for making life more awesome through science, like teleportation, human gills, and attracting cupcakes by controlling gravity. But it's impossible for him to concentrate on his inventions when he's experiencing his own personal Big Bang.
Arlo Brody is dividing the fourth grade boys into two groups. Waylon would rather be friends with everyone. Well, everyone except the scary new kid, Baxter Boylen.
(NOTE FROM MS. MOORE: Clementine is Waylon's classmate.)
Middle grades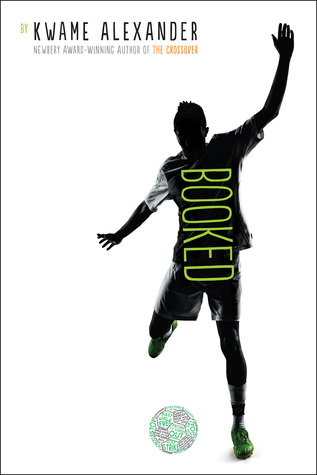 In this follow-up to the Newbery-winning novel THE CROSSOVER(which Ms. Moore LOVED), soccer, family, love, and friendship, take center stage as twelve-year-old Nick learns the power of words as he wrestles with problems at home, stands up to a bully, and tries to impress the girl of his dreams. Helping him along are his best friend and sometimes teammate Coby, and The Mac, a rapping librarian who gives Nick inspiring books to read. An electr
ic and heartfelt novel-in-verse.
It's 1969, and the Apollo 11 mission is getting ready to go to the moon. But for half-black, half-Japanese Mimi, moving to a predominantly white Vermont town is enough to make her feel alien. Suddenly, Mimi's appearance is all anyone notices. She struggles to fit in with her classmates, even as she fights for her right to stand out by entering science competitions and joining Shop Class instead of Home Ec. And even though teachers and neighbors balk at her mixed-race family and her refusals to conform, Mimi's dreams of becoming an astronaut never fade—no matter how many times she's told no.
(NOTE FROM MS. MOORE: This is on the new RICBA list. If you liked Inside Out and Back Again, you will love this.)